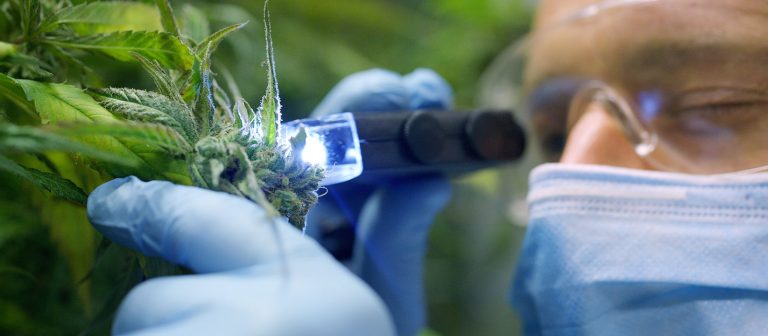 Cannabis has become prominent, and its use is now widespread, particularly with the older population. As a matter of fact, the projected worth of its global industry is estimated to triple by 2020. A part of this growth lies on its potential as an effective agent against cancer, inflammation, pain, and a number of health conditions. Research studies have even found it effective as a coping mechanism for anxiety and depression. The question is not whether or not it can be used for medical, recreational, or both purposes, but rather, whether or not you are consuming the right variety of cannabis in the very first place. Ask as many cannabis user as you can, and they will all tell you the same thing – not all cannabis are the same.
If you have shopped at dispensaries, you might have noticed the terms indica, sativa, and hybrid. People within the industry usually classify cannabis into these three major categories. Indica is derived from the Hindu Kush Mountains of India, known to give off a relaxing sensation. Sativa, as we all know it, has a euphoric, revitalizing effect. The hybrid on the other hand, is the combination of the two. All of which are developed into what we call strains or varieties, with intensified properties targeted for marketing or medical purposes.
Choosing the Right Variety
As previously mentioned, cannabis has a wide range of medical uses but some varieties might not suit every user. The strain, therefore, highly depends on what effect the user wants to achieve. But since knowledge about these varieties is crucial, an amount of research and professional advice is necessary in assessing the effects of these strains. Many of the more common strains produce side effects such as dry mouth, nausea, and lower blood pressure.
Marijuana
Scientifically known as Cannabis sativa, marijuana has been cultivated throughout history for various purposes such as being a source of fiber, food, recreation, and medicine. Its seeds are primarily used to make hempseed oil, which can be used in paints, lubricants, and even as a fuel. Because of its hallucinogenic, sedative, and anti-inflammatory properties, it has been used as a traditional medicine in South and East Asian countries. Unlike most sorts of cannabis, marijuana contains more than 0.3 percent of THC, known as its chief psychoactive chemical compound. This means that the more THC you consume, the more changes you will feel particularly on the way you think and behave.
Industrial Hemp
As opposed to marijuana, industrial hemp has lower psychoactive content (<0.03%). It is currently legalized across the United States, and is currently being used for its medicinal potential. These cannabis plants are also bred for their fiber and seeds which can be used as textiles, supplements, food, and body products. Because of its low THC level, industrial hemp is presently used as a main constituent for CBD products which are known to address anxiety, sleeping disorder, neuropathic pain, and seizures. Among the most popular hemp strains include Cherry Wine, Sour Space Candy, Lifter, and Elektra. All of which has their THC and CBD ratios accounted for the needs of their target consumers, particularly those who want them for curative purposes.
These statements have not been evaluated by the Food and Drug Administration. This product is not intended to diagnose, treat, cure, or prevent any disease.